7th Chords
Before we kick off, Check out the full tab for the song in the Guitar Tabs section. This is essentially a loop with lots of musical layers on top of the core guitar part. In the Guitar Tabs section is the loop, which you repeat 8 times for the entire song.
Before we get started with the actual track, we need to spend a bit of time understanding what 7th chords are. These are the next logical extensions to our basic triad chords, and we have 3 different types of basic 7th chords:
Each chord has a very different feel. The major 7th chords stick to the major vibe but come across as more relaxed. The minor 7th chords stick to the minor vibe but are a tad more chilled once again. The dominant 7th chords open up a whole new portal of chords, creating a sound filled with more tension, that needs to be resolved.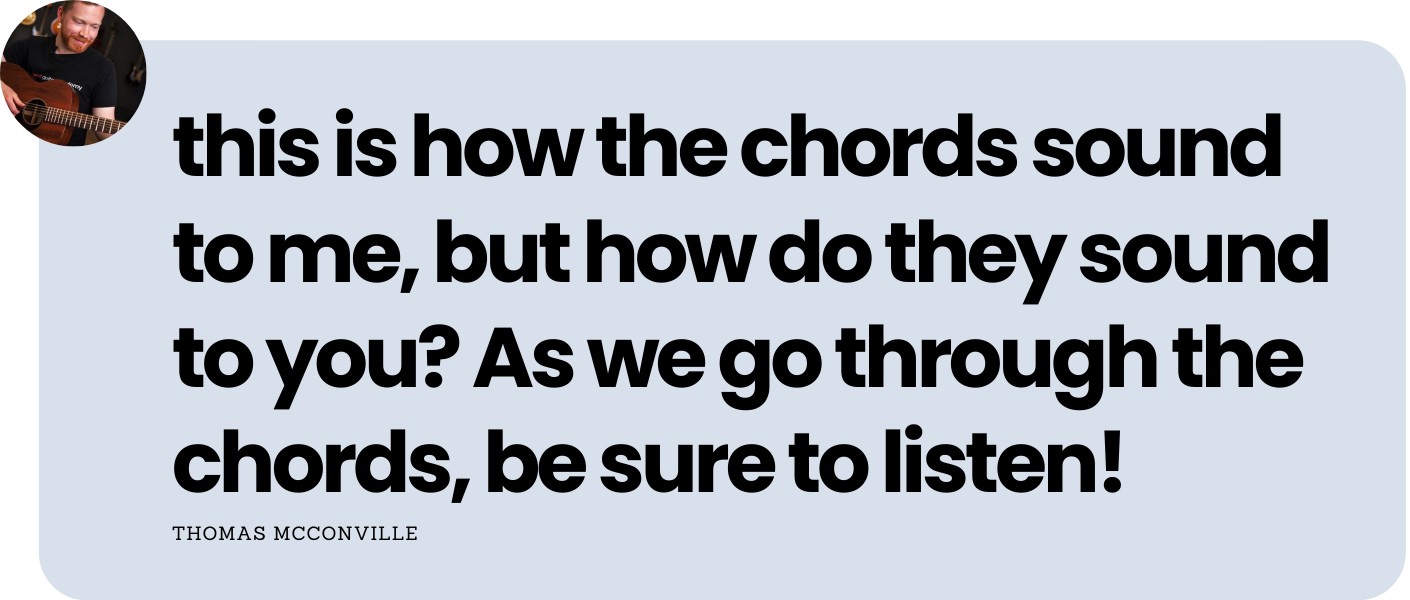 It's definitely worth using a bit of theory to back up your ear and get a better grounding for how these chords are constructed. So, here is the chord construction:
Notice how the major 7th is simply a major triad (1,3,5) with the additional 7th. The minor 7th is a minor triad (1,b3,5) with the b7th. Finally, the dominant 7th is a major triad (1,3,5) with a b7th at the end. The major chord firmly belongs to the major family of chords, the minor to the minor family of chords... Whilst the dominant 7th, with elements from the major and minor, becomes a family to itself.
Working With Chord Families
The idea that we have families of chords is fundamental, as it helps explain why we can easily substitute one major chord for another. For example, we can use a C major 7th chord instead of a C major chord when playing the key's root chord. As we work through the unit we'll talk more about the theory of each chord, so you can see it in a practical setting. Let that all sink in, and when ready, let's move to the next lesson!