The Groove
We will start by taking the riff again and looking more deeply at the rhythm, just to ensure that you are really understanding how this comes together. If you wanted to, you could count the riff like this: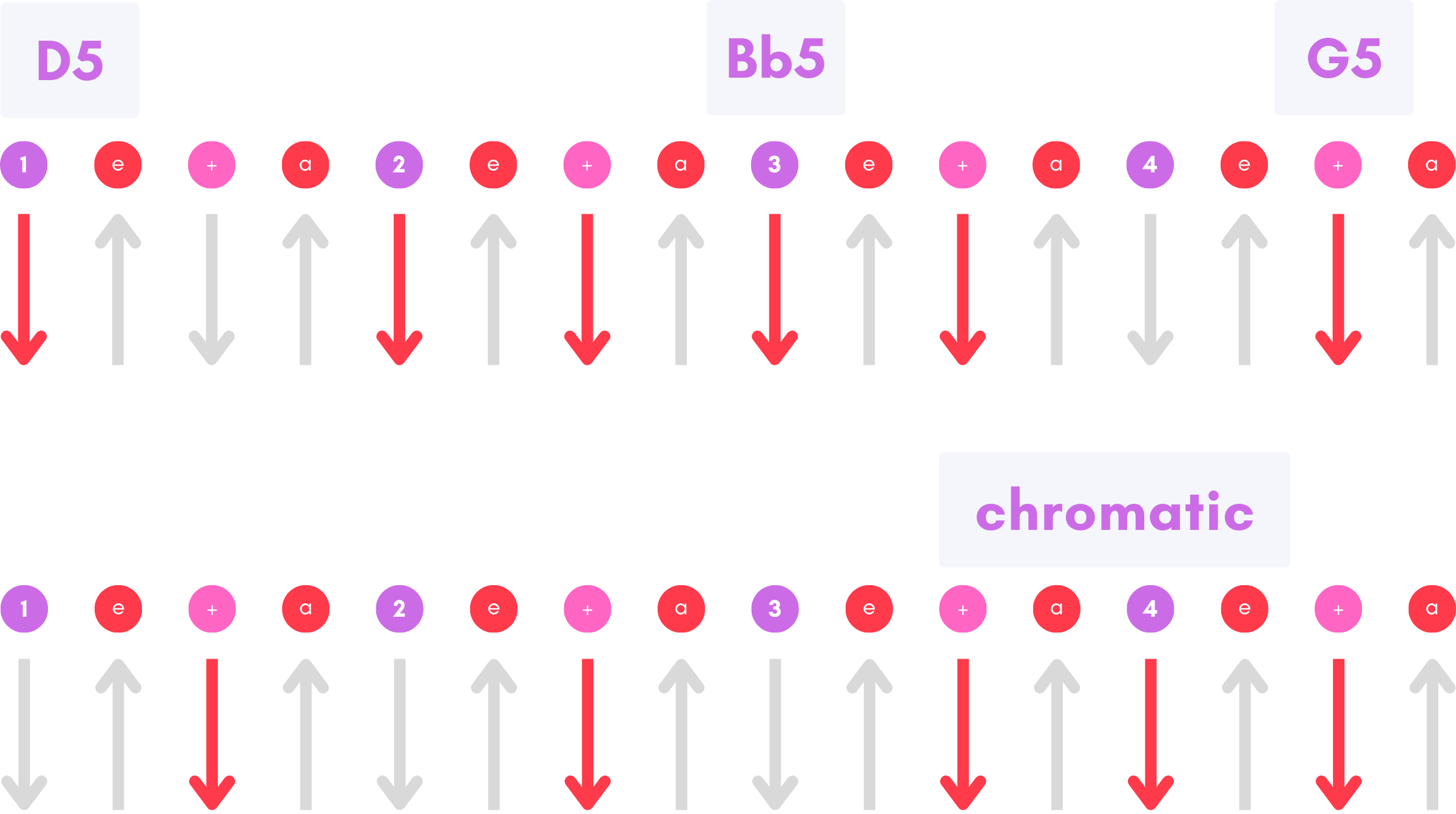 Take a few minutes to notice how the chords written out are in standard tuning, rather than the drop tuning. This is simply because when we look at the guitar, it looks like a D, rather than C#, for example. The sound, however, is very much C#, A & Gb!
Dynamics
The final piece of this little puzzle is to add dynamics to the riff. As Franco explains, we vary the dynamics as we play through the riff, depending on what notes we want to accent and which notes we want to keep under the drums. For Franco, the first beat of the riff, the deliberate up strum on the Bb and the push to the G5 chord are clear places to add more dynamics! Play around with it and have some fun!
Pre-Chorus
Just before we move onto the next lesson, don't forget about the pre-chorus, which is the part that builds into the chorus. It's super easy and a great place to add your dynamics!